Get Digital Seva Kendra ID in 5 Minute
Features of Digital Seva Kendra
Best Digital Seva Services | Digital Seva Kendra | Adhaar Seva
As we all know, with the increasing time today all people have become digital.
Today's digital technology has made our life very easy, but even today there are many people who are unaware of this digital technology.
We have come and seen that many people have to face a lot of difficulties in doing government work or in getting any government documents made.
But Digital Seva Kendra provides you with all Digital Seva Solutions.
Digital Seva Kendra is a government initiative aimed at providing various digital services to citizens in a convenient and accessible manner.
Our Digital Seva Kendra act as a one-stop shop to help you avail various online services and information, bridge the digital divide, and bring digital empowerment to the masses. In India, Digital Seva Kendras are part of the Digital India program, which aims to transform the country into a digitally empowered society and knowledge economy.
Our primary objective is to bring government services closer to the citizens, especially those living in rural and remote areas who face difficulties in accessing online services due to a lack of digital infrastructure or digital literacy. Act as an intermediary between the government and the citizens with the help of our digital service, helping people navigate through various digital processes.
Digital Seva Kendras function through a robust digital infrastructure including computers, printers, scanners, and high-speed internet connections. The establishment of our Digital Seva Kendras has had a significant impact on rural communities.It has reduced the need for people to travel long distances to access government services and has reduced paperwork and bureaucratic delays.
Simultaneously, we have created job opportunities for our local entrepreneurs and fostered inclusive growth in the digital economy.
Digital Seva Kendra committed to transforming lives by bridging the gap between technology and service delivery. Our mission is to provide convenient and accessible banking and government services to every individual, irrespective of their location or socio-economic background.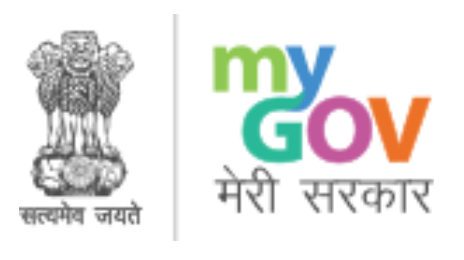 Digital Seva Kendra Services
We offer a wide range of digital services, Our Digital Seva Kendra is empowering citizens and contributing to the overall development of the nation.Digital Seva Kendra Services
We offer a wide range of essential services to citizens, especially in rural and remote areas, through our network of Common Services Centers (CSCs).
Our Digital Seva Kendra acts as convenient and accessible points for availing various digital services, bridging the digital divide, and bringing digital empowerment to all.
Government Services: Our Digital Seva services provide assistance with various government-related tasks. Citizens can apply for important documents like ration cards, birth certificates, and caste certificates through Our Digital Seva Kendra.
They can also access government schemes and services such as social welfare programs and employment registrations.
Financial Services: We offer banking and financial services, particularly beneficial to those in rural areas with limited access to banks.
People can open bank accounts, deposit and withdraw money, and avail of other financial products and services like insurance and loans.
Utility Bill Payments: Our Digital Seva Kendra facilitates the payment of utility bills, such as electricity, water, and gas bills.
This saves people from the hassle of traveling to distant payment centers and standing in long queues.
Digital Education: Our Digital Seva plays a crucial role in promoting digital literacy. They offer training and assistance to individuals who are not familiar with computers and the Internet.
We help them learn basic digital skills, enabling them to access online information and services.
Health Services: Through Our Digital Seva Kendra, people can access valuable information about health-related services and schemes.
They can also book appointments with doctors and access telemedicine facilities, improving healthcare accessibility in remote areas.
Agricultural Services: We provide vital information to farmers, such as weather forecasts, crop prices, and agricultural schemes.
This enables farmers to make informed decisions, enhance agricultural productivity, and improve their livelihoods.
Online Certifications and Examinations: Our Digital Seva Kendra facilitate online examinations and certification services.
Students and job seekers can register for various exams and obtain certifications for educational and employment purposes.
Internet Services: Our Digital Seva provides access to the internet, allowing people to search for information, connect with others through social media, and explore online opportunities.
E-commerce and Retail Services: Our Digital Seva Kendra acts as a facilitator for e-commerce transactions, enabling people to buy and sell products online. They also offer retail services like printing documents and scanning.
Government Forms and Applications: We assist citizens in filling and submitting various government forms and applications online, reducing paperwork and administrative delays.
We have transformed the lives of millions of people, bringing digital convenience and efficiency to their doorsteps.
In this era of digitization, where digitalization has encompassed every aspect of business, an easy, efficient, and enduring solution to all your multi-utility payment and document requirements is provided by us at Digital Seva Kendra.
The adherence to digital India standards is pursued in the most optimal manner. The focus lies in directing the payments towards unified digital platforms, where security and convenience are paramount. A wide array of services is offered by us.
An application for the submission of applications for a driving license, Passport, voter ID card, State certificate, AEPS (Adhaar enable payment system), etc., is provided by us. These provisions are necessitated at various junctures in life and in some instances, necessitate regular intervals.
For this reason, an encompassing application has been devised – a holistic solution that addresses all your requisites and eradicates the necessity to scour the internet in pursuit of the requisite forms. Reliability on us is implicit in the delivery of facile solutions to all predicaments.
Instead of seeking out nascent companies with limited knowledge and expertise, a connection with us ensures the fulfillment of all your prerequisites at nominal rates.
We stand as a privately held company stationed in Delhi, driven by a vision to evolve into one of the most extensive web portals.
A platform where each Indian can converge and receive pertinent information devoid of any impediments.
All transactions executed through our website/application are characterized by secure protocols, guaranteeing the integrity of each transaction and fortifying the safeguarding of your personal particulars against breaches, thus engendering a hassle-free experience.
In totality, our aspiration is to bestow upon you an unparalleled encounter, compelling your return on multiple occasions.